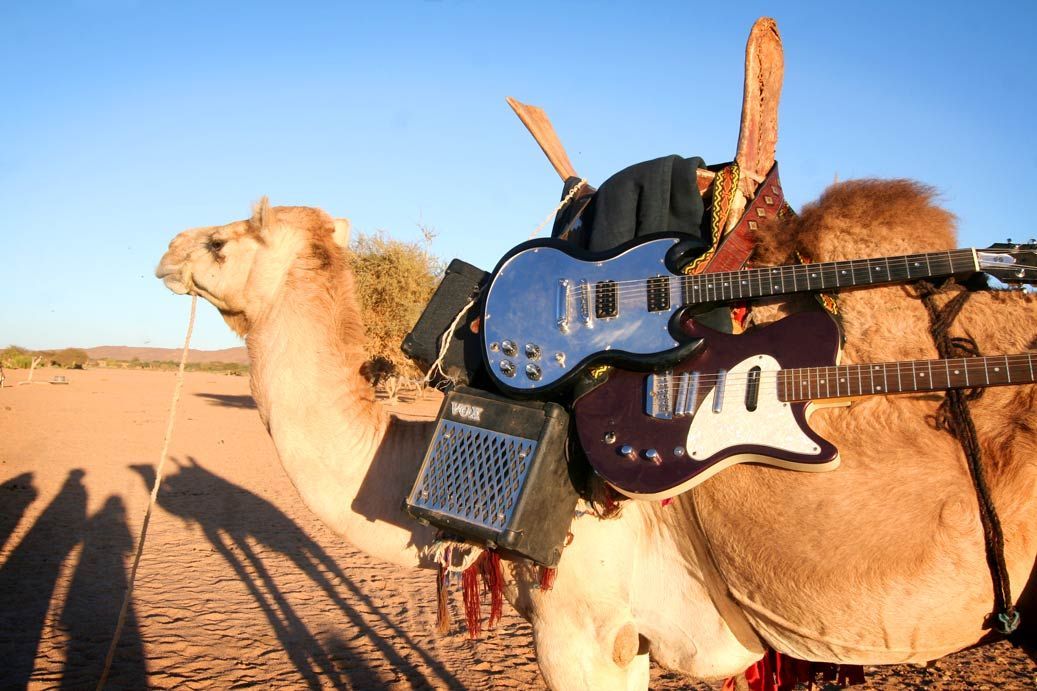 Now, we're inclined to wax lyrical about our short hop by jet aeroplane from Dhubai to Sharm-el-Sheik last month. Airborne we were made very nervous when we were shadowed first by a MIG-29 bearing an insignia we never could figure out; then by an F-16 with a Saudi device upon her fuselage. Nervous is right.
Next, after landing in Egypt, we found that our (mis)management company's (Kablooie, Inc.) logistics department was probably celebrating Arizona's legalizing marijuana by smoking up a great whopping fog at the office and forgetting to book us a hotel. So, we told our cabby to go straight to the venue. He wasn't happy with our directions and it was clear why when we arrived. One giant span of featureless sand dune.  Great, no hotel and no venue.
Crazy thing. Up drives a very excitable Egyptian who spoke only as much English as he could learn from watching re-runs of Jersey Shore.  We were pretty steamed (this "virtual venue" problem having happened to us before). The Egyptian, actually a pretty nice bloke named, Achmed, told us to "cool our jets." The venue would be there.
Over the next four hours about a thousand trucks and donkey carts cycled through a make-shift circuit. First they laid down a metal mesh roadway, next came a giant tent. About two acres of parquet made a decent floor, next a stage. Electricity came on a trailer with, of all things, a fuel cell generator. Why, the darned things will generate 1.12 gigawatts in complete (well, almost complete) silence. The tent was sealed off, the air inside cooled to 73 degrees Fahrenheit. By sundown people in Hollywood premier formal-wear started to show up. We played a great gig. The crowd had a great time.
The hotel problem was solved by our staying at the venue. We had a great time, great food, (great booze, too, but don't tell Abdel Fattah el-Sisi or the Muslim Brotherhood). Achmed brought in some camp beds and sleeping bags. (His family descended on the place and ate every bit of left-over food.) Ha! I don't think even the Stones can beat that!